The Virginia is for Romance Author Event is a celebration of the authors that write romance
the readers that read romance!
Contemporary. Erotic. Historical. Paranormal. Multicultural. Romantic Suspense. Romantic Comedy.
Meet the authors behind some of your favorite romances!
From SWEET to DIRTY, Virginia is for Romance.
Elle Chardou


Elle Chardou is a world traveler and author of several different series.
Ms. Chardou is the author of The Ties That Bind Trilogy, The Atonement Series, The Hart Family Saga, The Vamp Saga, The Supernaturals, Undertow, and Beginnings: Book I (The Plague) series.
She is currently working on A Summer to Remember from the brand new Seasons of Love & Lust series, Only Love (The Atonement Series) and Queen of the Immortals from The Vamp Saga series.
Ms. Chardou has lived abroad in Stockholm (Sweden), Manchester (England), Los Angeles, the San Francisco Bay Area and Portland. She currently resides in Las Vegas, Nevada.

Rebecca Brooke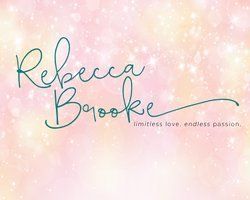 Rebecca lives near the shore towns of New Jersey, with her husband and two kids. When she's not writing she loves reading and watching SOA and TrueBlood.

Niquel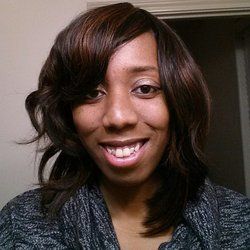 Author Niquel is an artistic jack of all trades. She writes, does all of her own graphics, and makes custom handmade crafts for little girls. Born and raised in and around Boston, she's attended two colleges, Massasoit for graphic design and CDIA at Boston University for 3D animation. She decided to revisit her long lost passion for writing and created The Forbidden Series of books. Book one, A Forbidden Love will be released in March 2014 and the 2nd book in the series will be out late spring/early summer.
Niquel currently lives just outside of Boston, with her very supportive significant other and their two precious daughters.




Gwendolyn Grace


I am mad about books! It all started when my sixth grade teacher Ms. Schwartz read Where the Red Fern Grows by Wilson Rawls to our class, I looked forward to the time after recess when she would read a chapter or two to us. I've been hooked on books ever since. One day I stumbled upon Goodreads and discovered a world of crazy book junkies just like myself! Since then I've become a blogger, beta reader and promoter of romance fiction. I also found the courage and support I needed to try my hand at becoming an independent author. I can't wait to grow as a writer and share the characters who have been inhabiting my brain for years!